In the late 1940's, Jack K. Smithwick worked as a salesman for the Friden Calculator Sales Agency.
He was trying to come up with a way to attract new customers and promote the business.
Today many businesses use give away ink pens with the company name on them.
As a boy Jack had enjoyed carving fishing lures. He decided to use fishing lures as his give away novelty item.
He would carve them and give them to clients and prospective clients. He would print the company name on them.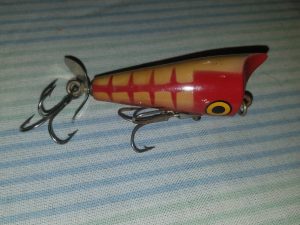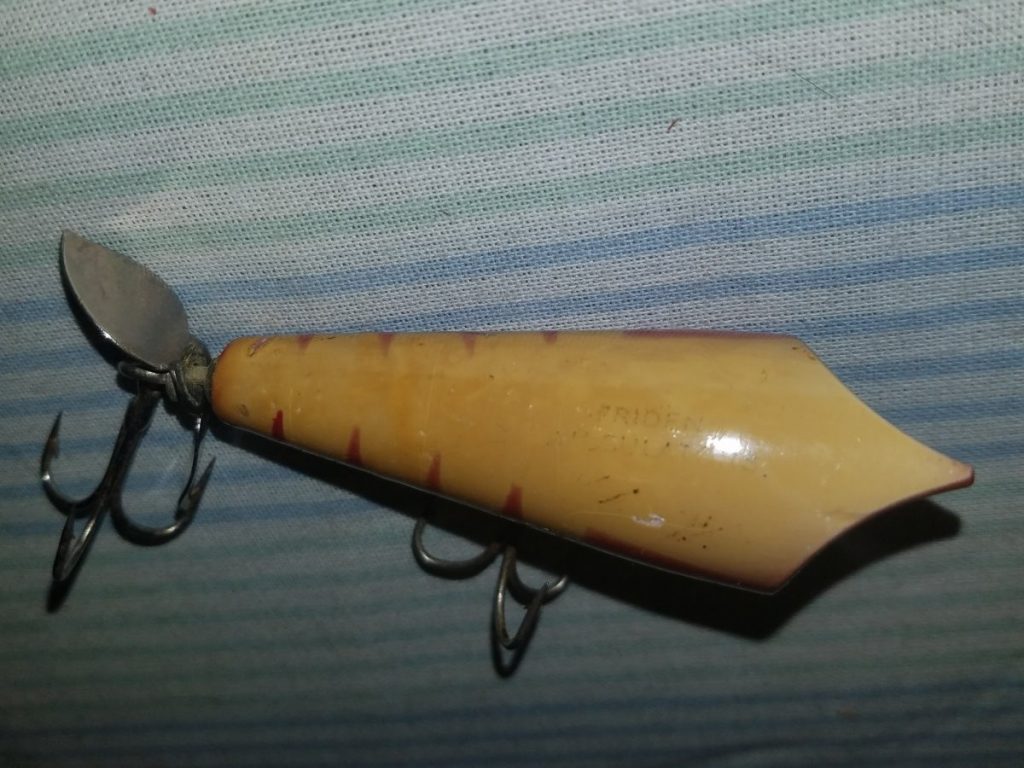 Here is another lure stamped Friden Calculator Co. Years later it was named Gandy Dancer.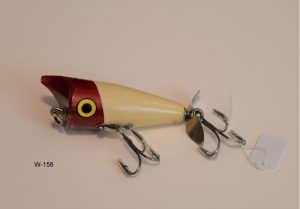 Based on customer feedback Jack decided to begin trying to sell fishing lures as a business.
One of his early lures was this one. The name is partially obscured, but I think it says: Smithwick's Wasp. By 1947 it was called the Jack Sprat.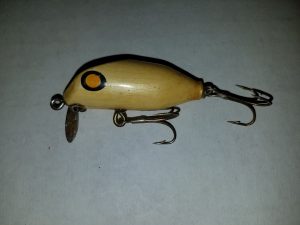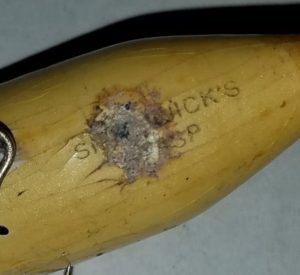 These pictures come to us courtesy of Claude McMorris in Denham Springs LA. We really appreciate has help in expanding our knowledge on Smithwick history.